Eating Out
Gower, Mumbles and Swansea all provide an abundance of choice of wonderful restaurants and cosy pubs at which to enjoy wide selections of delicious food whatever your budget. Here are some of the local Gower restaurants and pubs.
Within Walking Distance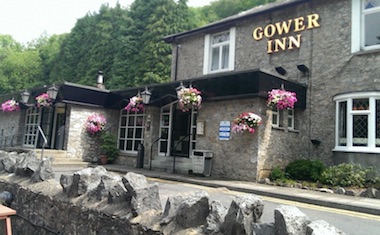 The Gower Inn Pub
The Gower Inn is a family friendly pub about a mile from the site. There is a footpath that will take you most of the way there, and it takes 20 - 30 minutes to walk. The pub is family friendly, serving food until 9:00pm and has two rooms; a lounge and a separate bar room.
web: www.thegowerinnswansea.co.uk, tel: 01792 233116.
Local Pubs With Bar Meals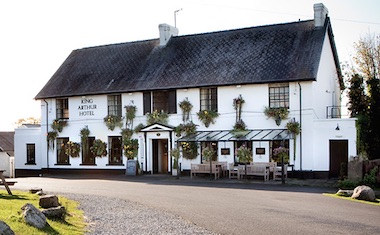 King Arthur Hotel
Located in Reynoldston, this family friendly pub is a 5-10 minute drive away, or a pleasant 45 minute walk away across Cefn Bryn giving outstanding views across the whole of Gower. Booking is advisable as the pub and restaurnant get very busy during all seasons.
web: www.kingarthurhotel.co.uk, tel: 01792 390775.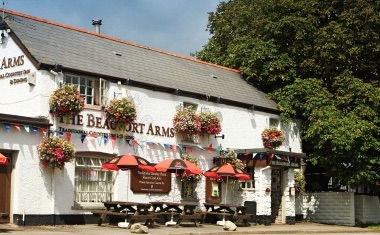 The Beaufort Arms
Located in Kittle, this family friendly pub is less than 4 miles from the campsite.
tel: 01792 234521, postcode: SA3 3JS.
Local Restaurants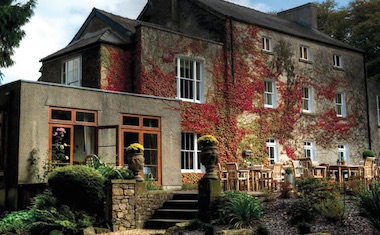 Fairyhill Restaurant
Award winning restaurant and celebrated wine cellar (an average price £40.00 for 3 courses). Reynoldston, Gower.
tel: 01792 390139, web: www.fairyhill.net.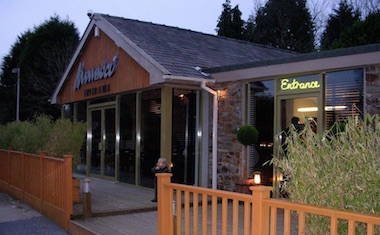 Mumbai Indian Restaurant
Superb authentic Indian cuisine in smartly decorated restaurant. Friendly staff, ample free parking. A take away service is also available. Blackpill, Swansea. Located just behind the Woodman Pub.
tel: 01792 402402.